HVAC Maintenance
Routine maintenance is essential to ensure that your system is functioning properly and efficiently. By performing regular maintenance, you can prevent costly repairs and replacements.
HVAC Maintenance
A service agreement with a reputable company, like ours, can provide you with the necessary maintenance services to keep your HVAC system running smoothly. Service agreements typically include two routine visits per year, during which a trained technician will inspect and clean your system to ensure that it is operating at its optimal level. This can help to extend the lifespan of your system and prevent costly downtime. If you have any questions about our service agreements, please don't hesitate to contact us. We would be happy to provide you with more information and help you determine the best maintenance plan for your system.

Cooling
The most common type of cooling system for residential buildings is a central air conditioning system, which uses an outdoor unit that contains a compressor, condenser, and evaporator to cool and dehumidify the air inside the home. These systems often work together to provide a comfortable indoor environment year-round.
Heating
A well-functioning heating system is essential for maintaining a comfortable indoor environment, particularly during the colder months of the year. A properly sized and installed heating system can provide consistent and efficient heating, ensuring that all areas of the home are warm and comfortable. Additionally, regular maintenance and servicing of the heating system can help ensure that it continues to operate at peak performance.
Other Services
In addition to HVAC Maintenance, Fresh Air HVAC provides quality HVAC repairs, installation, and flexible financing options through its partnership with Hearth.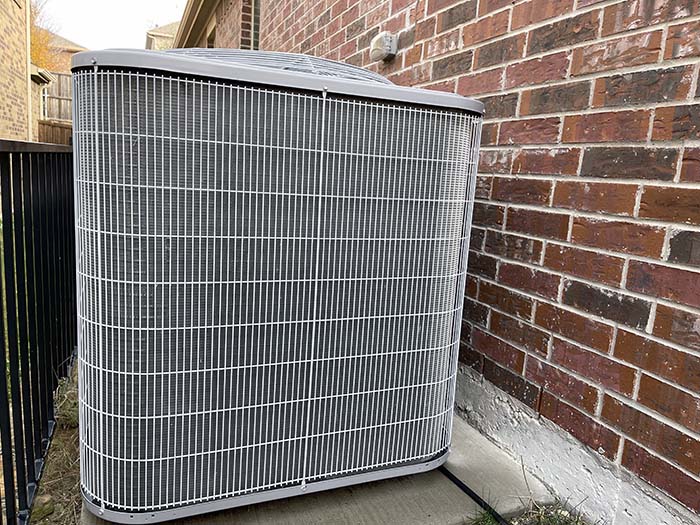 About Us
Fresh Air HVAC is a family-owned business that values hard work and long-term relationships. Providing high-quality HVAC maintenance services and maintaining a focus on customer satisfaction are important for building and maintaining successful business relationships. Maintaining the indoor air quality of a home is also crucial for promoting healthy living. By offering services such as high-rated air filters and quality duct cleaning, Fresh Air HVAC can help improve the air quality in homes, which can have a positive impact on the health and well-being of the occupants.
The Best in Technology
Whether you need HVAC Maintenance or repairs or advice on the best in technology products to improve your indoor air quality, Fresh Air HVAC is here to help. We are committed to providing you and your family with the best indoor air quality providing you with a healthy living environment.
"I highly recommend Fresh Air HVAC. They are honest and very responsive. They came out the same day I called and stayed until the work was completed!"
– Javier Martinez, Coppell, TX
"It has been a pleasure to work with Fresh Air HVAC. They are not only punctual but are honest and thorough. They stayed late and made sure my home was clean when they left."
– Dina Soloman, Hurst, TX
"Will, is a 5 Star serviceman. We truly appreciate him coming out to service our AC when we need him. We will recommend him anytime!"
– Renee Hoskins Duarte
"I totally recommend Fresh Air HVAC, really nice work done!"
– Sidney Yarlet Jimenez