HVAC Repairs
Faulty equipment can cause a range of problems, such as reduced heating or cooling performance, increased energy usage, and in some cases, safety hazards.
Whatever your needs, Fresh Air HVAC provides professional repairs, maintenance, and installation of new and affordable HVAC equipment.
HVAC Repairs
There are many potential causes of faulty equipment, including wear and tear, loose connections, low refrigerant levels, and other common issues. Fresh Air HVAC's professional and qualified technicians are trained to diagnose and repair a wide range of HVAC issues, and they can help identify the cause of your problem and provide a solution. By providing timely and effective repairs, Fresh Air HVAC can help ensure that your heating or cooling unit is operating at peak performance.
Other Services
In addition to HVAC Repairs, Fresh Air HVAC provides quality HVAC installation, maintenance, and flexible financing options through its partnership with Hearth.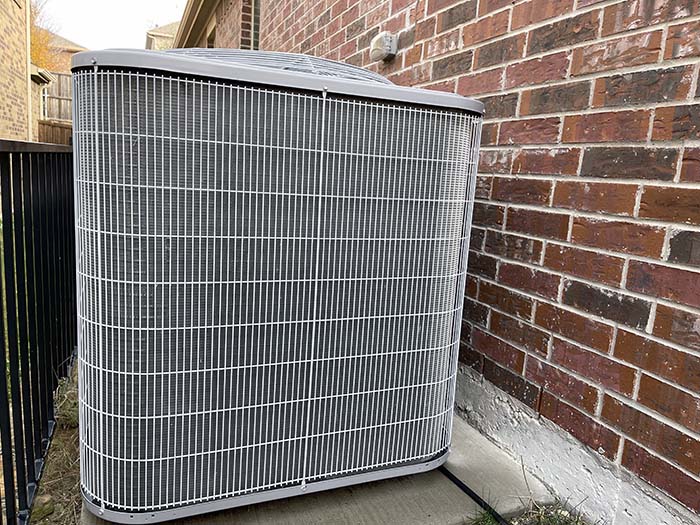 About Us
Fresh Air HVAC is a family-owned business that values hard work and long-term relationships. Providing high-quality HVAC repairs and maintaining a focus on customer satisfaction is important for building and maintaining successful business relationships. Maintaining the indoor air quality of a home is also crucial for promoting healthy living. By offering services such as high-rated air filters and quality duct cleaning, Fresh Air HVAC can help improve the air quality in homes, which can have a positive impact on the health and well-being of the occupants.
"I highly recommend Fresh Air HVAC. They are honest and very responsive. They came out the same day I called and stayed until the work was completed!"
– Javier Martinez, Coppell, TX
"It has been a pleasure to work with Fresh Air HVAC. They are not only punctual but are honest and thorough. They stayed late and made sure my home was clean when they left."
– Dina Soloman, Hurst, TX